Podcast
The CORE Center Podcast
Are you looking to enhance your skills in navigating the complexities of business, teamwork, and effective leadership?
Tune in to The CORE Center podcast, hosted by Vasu Dev, founder of Core Training Consultancy.
Join us each week as we dive deep into captivating conversations with influential leaders and experts from various local and regional businesses. Discover the keys to their success, gain invaluable insights into their concerns, and uncover the secrets behind their effective leadership styles.
Tune in with your favourite podcast app: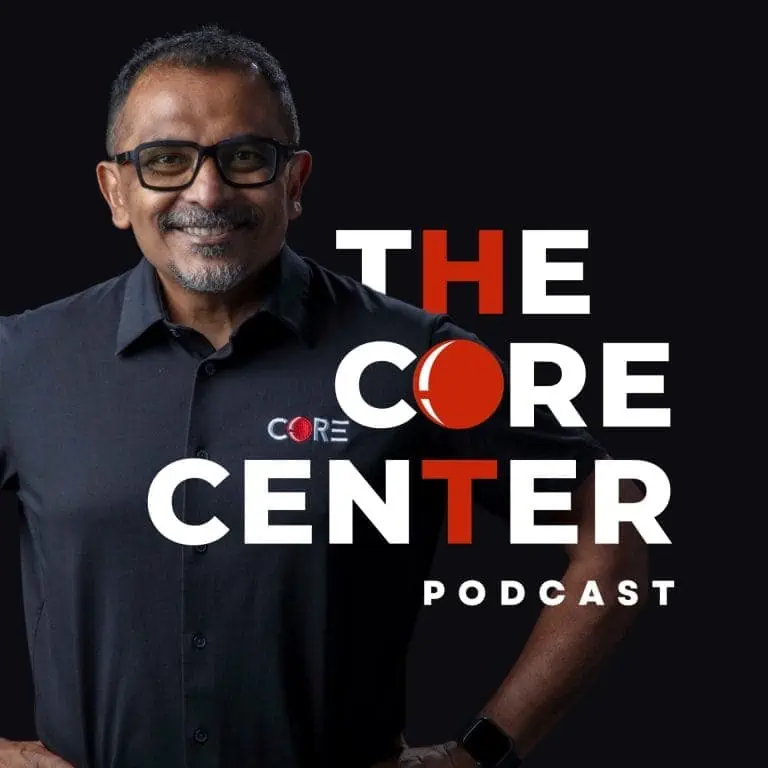 Episode 12 – C.J. Ng – Winning the B2B Sale in China
Episode 11 – Tan Yan Shao – Don't let someone else steal your Brand – Trademark it!
Episode 10 – Rosli Yusof – Service IS the Mission
Episode 9 – BG (Ret) Ishak Ismail – Leadership and Importance of Showing Up
Episode 8 – Muhsin Aziz – Customising Medical Care
Episode 7 – Increasing Productivity through Workplace Safety and Health
Episode 6 – You're Gonna Need Some Balls
Episode 5 – The Value of Leadership
Episode 4 – Ridjal Noor – The GOLD CLASS Entrepreneur
Episode 3 – How I Survived 2 Heart Attacks, and Thrived
Episode 2 – The Inside Job
Episode 1 – The Importance of a Mentor